With over 20,000 attendees, innumerable sessions, and exhibits spread out across the massive LA Convention Center, summarizing anything about the Mobile World Congress Americas (MWCA) conference – held from Sept 12-14, 2018 – is a daunting a task as there can be. So, no overview here, but some thoughts and takeaways based on what we saw and heard.
5G and the Next Industrial Revolution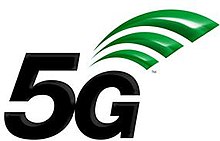 Of course the focus of the entire conference was on the development of 5G Mobile in all its contexts: connectivity, infrastructure, applications and even in support for the UN's sustainable development goals.
As demonstrated by 4G with its high speed and closer-to ubiquitous coverage, mobile technology and services are a catalyst for creation of new businesses and new ways of doing business.
For example, the often mentioned Uber could not exist without 4G mobile and Uber's innovation in how ride services are offered has profoundly impacted the taxi industry globally.
Sprint suggested that its proposed merger with T Mobile would represent the "fast lane" to 5G. This would be by exploiting the combination of T Mobile's low band 600 MHz spectrum with Sprint's mid-band 2500 MHz spectrum, along with T Mobile 39 GHz mmWave spectrum. On the other hand, Verizon's fast lane to 5G is to use its 28 GHz mmWave frequencies to provide ultrafast fixed service "5G Home" – going live on October 1 in LA, Houston, Sacramento and Indianapolis. Lots of focus on LA, with AT&T working with the City on Smart City solutions using 5G to help improve traffic congestion and public safety.

The excitement around 5G, with its anticipated massive increases in speed combined with low latency, comes from focusing on what the next Ubers will be, and from the perspective of the mobile industry, what role will the carriers play and what do they need.

Focusing on the latter first, a big need for carriers will be more spectrum. 5G speeds require lots of it. Where 4G and earlier G's were enabled with relatively small channels of bandwidth, it is widely viewed that 5G will need swaths of 100 MHz or more.
Spectrum and Auctions
There was much discussion at MWCA of the long awaited CBRS band in the 3.5 GHz range – occupying a portion of international Bands 42 and 43.
These span 3400 MHz to 3800 MHz. CBRS with a total of 150 MHz – 3GPP Band 48, from 3550 MHz to 3700 MHz – though is US-specific and partly shared.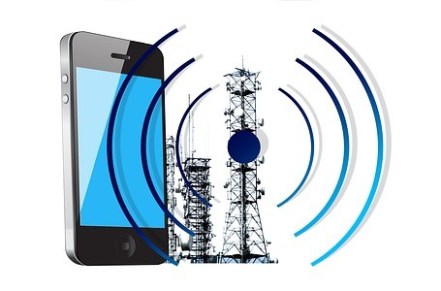 With a maximum of only 70 MHz as licensed spectrum (so called Priority Access Licenses or PALs) available in total – along with a proposed maximum of 40 MHz for any one provider – CBRS will not by itself be able to fulfill the promise of 5G.
A number of initiatives were presented, discussed and debated, focusing on finding more C Band capacity in addition to CBRS, and on approaches to licensing.
NTIA with the Department of Defence is looking at making frequencies from 3450 MHz to 3550 MHz available, exploring sharing opportunities with radar users in that range. This would build on the environmental sensing approach being developed for CBRS. NTIA is also looking at sharing or relocation possibilities for federal users down to 3100 MHz.
The FCC also has a proceeding underway looking at the 3700-4200 MHz range, currently occupied by satellite providers. This could lead to an incentive style auction to free up a portion or all of this range. T Mobile suggested that the FCC focus on freeing up all 500 MHz of this range. The idea of a private auction, where satellite providers would control the sale of their license assets to mobile carriers is one possible way to free up spectrum.
As an aside, LYA has looked extensively at the broader range and how the various portions of it can be freed up for mobile – from 3300 MHz up to 4200 MHz. With the global focus on this range, with near term priority on 3400-3800 MHz, the Pioneer Bands 42 and 43, devices are developing and licensing as much of it as possible will be key to the initial development of 5G.
Additional capacity will be coming available as the FCC proceeds with its mmWave auctions – Auction 101 for 28 GHz and Auction 102 for 24 GHz. These will be followed next year by an auction of 39 GHz along with 37 GHz and 47 GHz. The technology and deployment characteristics of mmWave are however as yet uncertain.
The FCC has other potential frequencies that could be made available, some to be licensed and others to be unlicensed in order to support continuing growth in WiFi. One key range discussed, which will likely be the next licensed versus unlicensed debate, is in 6 GHz. A portion of this is the upper frequencies used by satellite that are associated with the 3700-4200 MHz range. The degree to which 3700-4200 MHz is repurposed for mobile will have an impact on how and when the 6 GHz frequencies can be made available.
Siting
And the use of ever higher frequency ranges means cells will get smaller and smaller, meaning that a lot more of them need to be deployed to provide coverage. In the global 5G race, FCC Commissioner Carr identified that 350,000 new sites have been deployed in China since 2015, with only 30,000 built in the US over the same time period.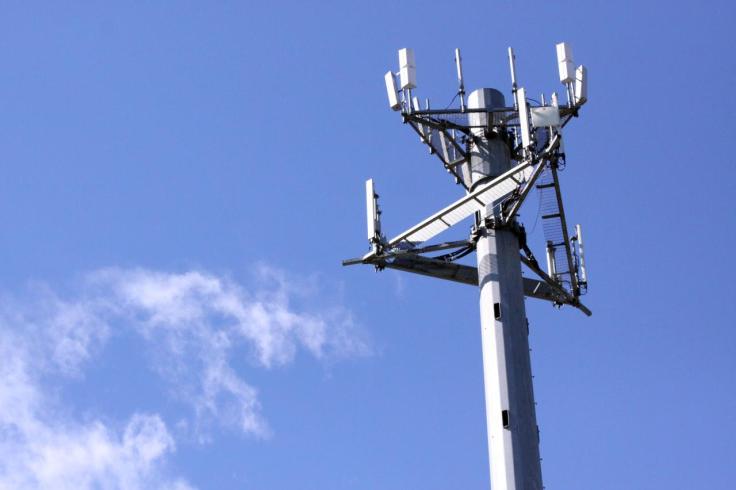 Site approval, based on a process largely designed for large towers, can be a long and costly activity with a lot of "not in my backyard" views.
Although much of work associated with deploying sites is focused at the state and local level, the FCC has put priority on siting reform, promoting lower fees and approval processes, including an approvals "shot clock", that are more appropriate for "backpack sized" cell sites. These are key elements of an FCC draft declaratory ruling, being considered at the September 2018 Commission Meeting, and which also includes provisions to prevent cities from putting moratoria on site development.
As sites become smaller, they are also of course easier to deploy. Very small sites can be aesthetically added to lamp posts or other street furniture. Streamlining approvals for this type of deployment would be very supportive of getting to 5G in the "fast lane".
Applications and Verticals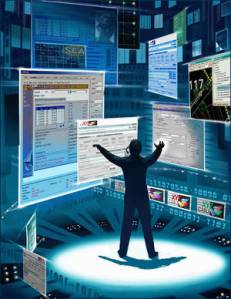 It is widely viewed that new 5G networks will spur innovations across all segments of the economy and all industries. A technology developing rapidly alongside 5G is artificial intelligence (AI). AI was an underlying theme of the discussion of applications enabled by 5G.
For example, to pick one from the myriad of developers and new companies at the show, a UK-based startup called Sensat works to create machine readable versions of reality.
This is to enable AI agents to better understand the world around them and then also to be able to relate to and communicate with other AI agents in their own language. Sensat takes high resolution 3D photos of cities and puts these in machine readable form, providing a way for AI agents to see the environment around them in real-time simulated reality – a more powerful and accurate way than current 2D maps. One implication of this of course is the amount of data needed to render 3D digitized photos. And moving it around in real-time will clearly require the high speed and low latency of 5G, particularly if the AI agent using the information is resident in a connected car.
It is not clear how a 5G "Uber" would use massive real-time 3D geographic data or what the app would be, but this type of capability is expected to permeate into all industry verticals: banking, retail, manufacturing, healthcare, transportation, etc., and in devices from sensors to "phones" to robots to holograms. No mention of transporter beams yet, but certainly holograms… to be able to replace travel by being "there" as a hologram.
The talk of industry verticals is reminiscent of the initial promise surrounding 3G – fully two G's back – when the introduction of data capabilities on phones was expected to revolutionize banking and e-commerce. That of course did not happen then. The whole notion of online banking and shopping was embryonic at the time, and in any case 3G could never have delivered on the connection speed and reliability needed.
5G is expected to be different, when combined with IoT and AI. And of course the online world is far more mature than it was at the start of the 3G era. So predicting that 5G will be an enabler for new applications across industry verticals, in and of itself, may be a safe one. What is perhaps more uncertain is the role of the mobile carriers. While MWCA showcased many applications and technologies, the carrier theme was largely focused on "connectivity". Connectivity is the lifeblood of all of it – all the Ubers and Sensats – but if network speeds increase tenfold, there is no indication that mobile carrier revenues will follow the same curve.
One approach to adding value via connectivity is the focus of some mobile companies on media and entertainment. The most visible at the conference was AT&T due to its merger with Time Warner. AT&T explained one way it intends to add value to connectivity based on its media properties, essentially by providing applications for its subscribers that enhance its "premium" programming products, including integration with mobile services.
2018 appears to be heralding the start of the 5G era, so it will be interesting a year or so from now to look back at the 2018 conference to assess the extent to which it set the stage and helped predict the future.