The Canadian telecom industry has been (im)patiently waiting for ISED – the Industry, Science and Economic Development Ministry – to make public key decisions that will shape the deployment of 5G services, and possibly of competition, in Canada for many years to come.
Following on the heals of the recently completed 600 MHz auction, it is anticipated that the Minister, the Honourable Navdeep Bains, could announce a number of decisions at a speech planned for this Wednesday June 5th in Toronto.
Top expectations focus on the framework to award 3.5 GHz , so called mid-band spectrum, an important building block for 5G around the world, often awarded as Band 42 (3.4 to 3.6 GHz) and Band 43 (3.6 GHz to 3.8 GHz). Many countries have awarded 300 MHz or more to support the bandwidth requirements of 5G, and there is increasing focus on extending the range up to 4.2 GHz.
Key questions such as how much spectrum in total will be awarded in Canada, how many MHz the current fixed-service incumbents (Inukshuk, Xplornet and others) will retain, as well as any decision on spectrum set asides, caps or other measures, such as geographic licenses areas, are anxiously awaited by carriers and wireless ISPs.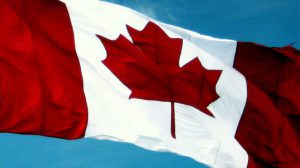 The second decision of interest relates to the possibility of introducing a fifth geographic definition for spectrum licenses, referred to as Tier 5 license areas, which would be smaller than the current Tier 4 areas. A number of options were discussed in this context as part of a consultation launched late in 2018.
Smaller Tiers for spectrum award have long been a request of small MNOs, ISPs and Cogeco to enable them to acquire spectrum only for targeted areas of interest. Up to recently, these requests appear to have fallen on deaf ears at ISED. But, the FCC for example, has awarded some mmWave spectrum on a county-by-county basis and is planning to use both Partial Economic Areas (PEAs) as well as counties in its plan for 3.5 GHz spectrum.
The 3.5 GHz licenses awarded in 2014-2015 in Canada were based on Tier 4 license areas. We may know shortly if ISED plans to change this for the re-award of the spectrum or if it decides to introduce a Tier 5 at a later date, maybe for mmWave spectrum.
The third but not the least important decision we are looking for relates to a plan and schedule for the award of mmWave spectrum. The FCC just concluded its award of 24 GHz and 28 GHz spectrum and will an auction of 37, 39 and 47 GHz spectrum licenses on December 10, 2019.
ISED launched a consultation on a suite of mmWave bands in June 2017 (which did not consider the 24 GHz band) and then added an additional consultation for 1 GHz of spectrum in the 26 GHz band in the summer of 2018. Since then, after numerous comments and replies were submitted by intervenors, not a word has leaked out.
Wireless devices using mmWave spectrum have begun to be offered starting last year in the USA and now in Europe. Will Canadian carriers have to wait a couple more years before they can also offer these? We hope to know more soon.