The UK's long-awaited public sector spectrum release (PSSR) auction got underway on March 20, 2018 and includes a big chunk of the important 3.4 GHz range, one of the "pioneer" bands for 5G.
It may not initially have been advertised as a "5G" auction, but as Ofcom understated it: the 3.4 GHz spectrum "is earmarked for 5G". Indeed.
PSSR refers to spectrum freed up from government and military uses, to be re-purposed for mobile. It includes 150 MHz of TDD blocks that are part of the 3.4-3.6 GHz range – also known as C Band – as well as 40 MHz in the 2300 MHz band.
UPDATE April 4, 2018: Principal Stage Ends
The principal stage ended yesterday (April 4, 2018) at £1.355 billion (US$1.9 billion) after 10 bidding days and over 60 bidding rounds. Two "stories" from the auction. First, the 2.3 GHz blocks that were seen as being more attractive turned out to be less in demand than the 3.4 GHz blocks. Rounded-up "excess demand" for 2.3 GHz as disclosed by Ofcom actually indicated no new bidding activity for the last two days. This was also the case during a day earlier in the auction. But second, the bigger story – confirming its growing role in the development of 5G – is the demand for and resulting value of the 3.4 GHz blocks. These ended the auction at 38x the opening bid price, and accounting for over 80% of the total auction revenue. The market price for 3.4 GHz licenses now has a new benchmark – £0.11 per MHz-pop (US$0.15 per MHz-pop), more than 2.5x the result from the Irish auction of just a year ago. Of course the Irish licenses were awarded based on opportunity cost (best second price), whereas the UK auction is pay as bid.
UPDATE March 22, 2018: Auction Day 2 and Day 3
Some early signs of "cold feet" on Day 2 on 2.3 GHz licenses. Based on the excess demand, there may have been only 2 bidders bidding on 4 blocks each. Demand on the other hand increased on the 3.4 GHz blocks, with demand for 102 blocks with only 30 available.
Day 3 saw a net reduction in demand: 20 MHz less total demand for both the 2.3 GHz and 3.4 GHz blocks. With six blocks demand for 2.3 GHz, there may be three bidders bidding two blocks each, or one bidder on four and one on two, or other possibilities. Demand for 3.4 GHz blocks, however, remains at more than 3 times supply.
Too early to call, but it could be that one bidder has exited the auction. Auction revenues are at £270 million (US$379 million), about £0.022 per MHz-pop (US$0.03 per MHz-pop).
Auction Day 1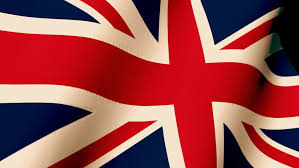 At the end of Day 1 – March 20, 2018 –  the auction has likely run for five bidding rounds, with proceeds at  £102.5 million (US$143.5 million), or £0.008 per MHz-pop (US$0.0115 per MHz-pop).
There are five bidders and it appears that three of them are bidding on all four blocks of 2.3 GHz. And demand for 3.4 GHz blocks is about three times what is available.
With auction processes impending in many other countries – from France, Germany, Spain to Austria, Sweden, Switzerland, and Greece – the PSSR auction could provide an important benchmark, particularly as the 3.4-3.8 GHz range is likely to become a global common denominator for 5G.
The Power of the Mid-Bands
Illustrating the power of mid-bands to impact the world of mobile, the new 190 MHz of spectrum capacity will increase total issued mobile MHz in the UK by a full 30%, with 80% of it representing a first step in 5G-service development.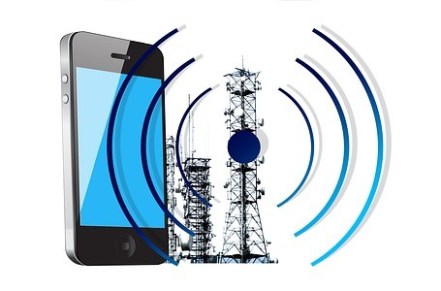 The bidders are the four mobile incumbents: BT/EE, Vodafone, Three UK, and O2 (Telefonica) along with Airspan Spectrum Holdings.
Three UK already has 40 MHz in the 3.4 GHz range from its acquisition of UK Broadband.
Airspan, affiliated with the equipment vendor of the same name, acquired 3.6 GHz licenses in the auction held in Ireland in 2017 and is developing a wholesale operator there under the new moniker of "Dense Air".
Vodafone, Three and Airspan all participated in the Irish 3.6 GHz auction in 2017 so will no doubt be very interested in the 3.4 GHz blocks in the UK. There are restrictions on bidding that mean that BT/EE is not able to bid on any of the 2.3 GHz blocks, so it will presumably also bid aggressively for the 3.4 GHz blocks. Vodafone can acquire at most 80 MHz in the auction.
Immediate Usability
Ofcom considers the 2.3 GHz licenses as being "immediately usable" since the range exists in many existing handsets. It sees the 3.4 GHz range as being useable in 2020, at which time it also plans to have awarded the 700 MHz band.
While 2020 does not seem that far away, Ofcom has held its view about what is "immediately usable" since mid 2014 when the PSSR auction was first conceived. There has been considerable evolution of the mobile MHz world since then, in particular with respect to frequencies in the 3.4-3.8 GHz range:
The EC determination that 3.4-3.8 GHz is a pioneer band for 5G in late 2016,
Particularly the Band 42 (3.4-3.6 GHz) portion of the range is already included in a number of customer devices, notably those providing fixed 4G LTE service, available since mid 2015, and,
Apple's newest iPhones (the 8 and X) both include Band 42 in the version sold in Japan.
Time will tell if Ofcom's prediction about usability in 2020 is correct. But interestingly in the context of the auction, based on their view, Ofcom set the reserve price for the 3.4 GHz blocks at only one fifth that of the 2.3 GHz blocks – at £0.003 per MHz-pop (US$0.004). This is about 1/10 of the price paid for licenses in the Irish 3.6 GHz auction held in 2017. And a mere 1/20 of the price paid for 2.5 GHz licenses (by BT) back in 2013.
So bidders may very well fight it out for many rounds before getting to the market price.
LYA provides support to bidders in spectrum auctions, and provides a full suite of Auction Consulting Services, including license valuations, financial modeling, software platforms, round tracking tools and in-bid room tactical advice.