There are number of FCC processes in the pipeline that involve auctions, but not all for spectrum licenses.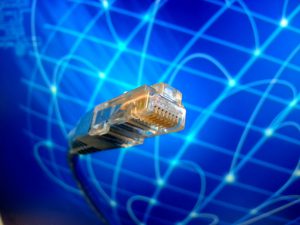 Connect America Fund (CAF) and Mobility Fund (MF)– These funds provide subsidy for broadband deployment in unserved and underserved areas and were borne out of the 2010 National Broadband Plan. An initial award process was conducted in 2012. For Phase 2 of the award processes (CAF-II and MF-II), the FCC intends to run multiple round reverse auctions, on the basis of census blocks, and with features such as package bidding. There will be pre-auction processes to determine the final format. In addition to monetary values, bids are also to be weighted based on technical deployment criteria – speed, latency, etc. The CAF-II auction (wireline) will award US $2 billion and MF-II US $4.5 billion, paid out over 10 years.
AWS-3 Re-auction – In the annals of auction history, AWS-3 almost holds the record for total bidding which resulted in net revenues of US$41.3 billion (only the German 3G auction in 2000 had higher revenues). However, one result of the process was that a number of licenses, worth in excess of US $3B at the end of the AWS-3 auction, were returned to the FCC notably when DISH affiliates were denied access to small bidder (designated entity) credits. While there are only a handful of licenses, the returned ones are in large markets: New York, Chicago and Boston. Representing a small set of high value licenses, the auction could also represent an opportunity for the FCC to "try out" a combinatorial clock auction (CCA) format as it appears the suite of licenses to be offered as part of this auction would be complementary and well suited to such a format.
CBRS 3.5 GHz licenses – Based on a process begun in 2012, the FCC currently intends to award seven 10 MHz Priority Access Licenses (PALs), with a cap of up to 40 MHz per licensee per census tract (as currently proposed). The licenses will be within a larger 100 MHz block (3550-3650 MHz). The US band plan is a subset of international Bands 42 and 43 which cover 3400-3800 MHz and which are identified as key bands for mobile 5G services in Europe. The heightened global interest in the 3.5 GHz range will no doubt raise expectations for values at auction. The FCC's current plans for 3.5 GHz (100 MHz available, with a mix of short term licenses and shared use) are in stark contrast to the planned use of this spectrum range in the EU where key countries are turning their attention to awarding up to 400 MHz of prime 5G spectrum. Ireland's regulator ComReg announced the results of a very successful auction which awarded a significant 350 MHz of spectrum on May 22, 2017 to 5 different companies, of which 3 are incumbent mobile operators.
Auctions are a long time in the making but have a marked and significant impact on the industry and its development. The upcoming auctions represent a very full auction agenda for the FCC.