LYA again attended this telecom industry premier event, MWC Las Vegas, held from Sept 26 to 28, 2023… a joint effort of GSMA and CTIA.
The CTIA Policy Track in particular consisted of a number of important sessions discussing the state of spectrum, auctions and US competitiveness:
The upcoming NTIA National Spectrum Strategy is highly anticipated, with the hopes of many carriers for more full-power mid-band spectrum, complementing the success of awards of C Band,
Concerns that the US is falling behind relative to its global competitors, needing to focus not just on "more" spectrum but on key bands that will be enablers for new technologies and 6G. Context in light of the upcoming World Radio Conference (WRC-23);
Elephant in the room, the FCC auction authority remains pending… even with a strategy, roadmap and a pipeline, the timing of future auctions hangs in the balance.
As part of the conference, LYA moderated two panel sessions.
Building Tomorrow's City Today
The session moderated by Johanne Lemay and featuring presentations by a stellar cast from Boingo (Michael Zeto) and the City of Las Vegas (Michael Sherwood) with NTT (Devin Yaung), as well as a lively panel discussion with Boldyn Networks (Victoria Lamberth), Qualcomm (Dr. Lola Awoniyi-Oteri) and Dell (Leon Taiman).
The session was highly informative discussing how 5G and connectivity can help Cities reduce costs, support sustainability as well as… reduce potholes, notably in Vegas – enabled by sensors and a digital twin.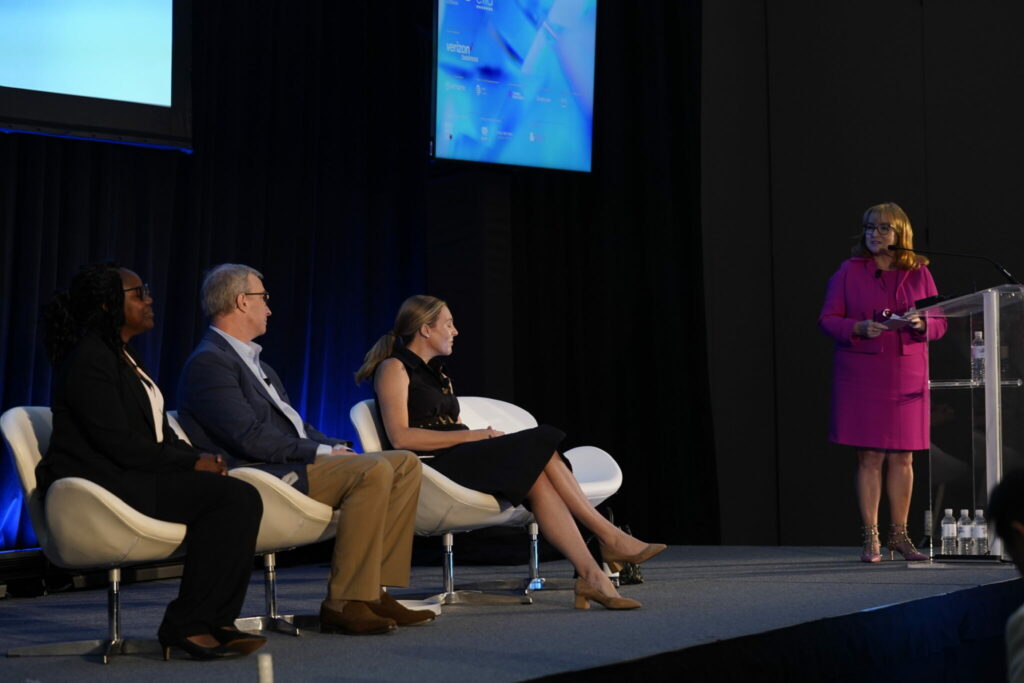 The importance of public WiFi networks in cities to provide connectivity to urban population was highlighted with key usage stats from the LinkNYC network (that replaced pay phones) as well as how to overcome business case challenges to help cities move forward on these initiatives.
Sources of financing discussed ranged from advertising to sponsorship, enhanced tax revenues as well as cost reductions among other elements.
Will Connectivity Ever be a Human Right?
An important and focused topic for a short discussion moderated by Robert Yates. Panelists were Mariel Garcia who works in bilateral relations and on global 5G/6G issues with the U.S. Department of State and Maria Alexandra Velez, responsible for International Government and Regulatory Affairs with infrastructure developer SBA Communications.
In 2016 the UN passed a non-binding resolution to this effect… connectivity reinforces basic rights to education, well-being, health care and social services and others.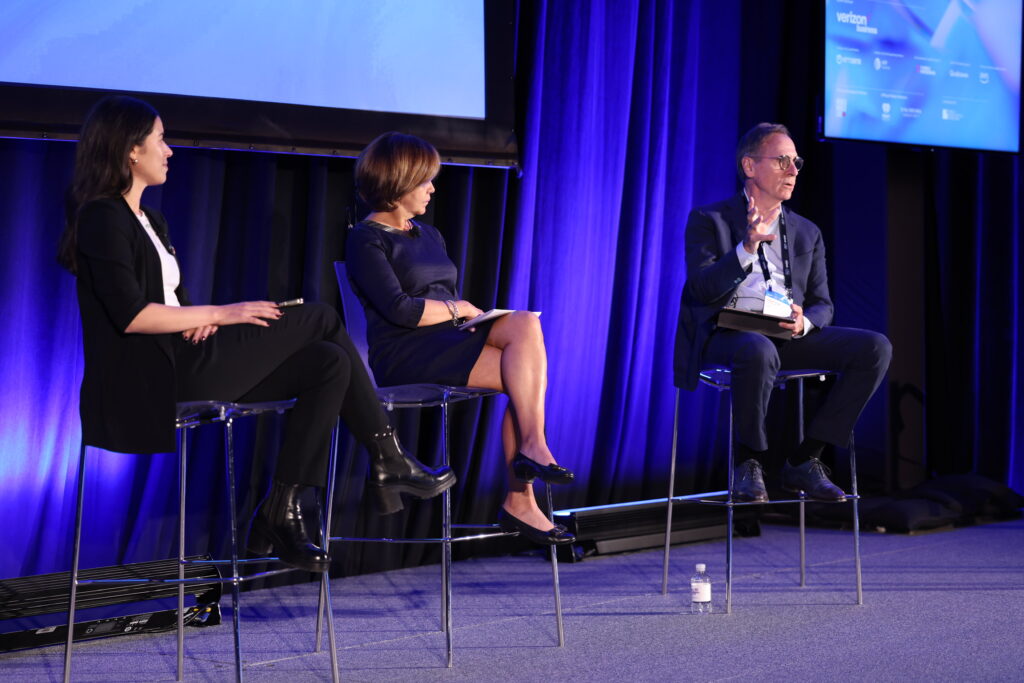 So there is a general consensus that connectivity should be a human right, but the provocative title of the session implies we are not quite there yet. And of course the pandemic of 2020-2021 made the importance of connectivity in this context starkly clear. The panelists engaged in a lively presentation of key elements of the enablers to connectivity – stress on spectrum resources during the pandemic, the role of mobile in developing economies, support for human development and digital engagement and education, innovative infrastructure sharing mechanisms and new approaches to investment. Not all the world's problems were solved, but…
Please contact us to discuss these important topics further and / or for support in development of spectrum based business plans for fixed wireless, mobile or private networks.