The Connect America Fund (CAF) was born out of the 2010 National Broadband Plan intended to address the digital divide. The fund provides subsidies for broadband infrastructure development in underserved areas across America. A related Mobility Fund (MF) program provides similar funding for mobile deployment. The first subsidies were awarded from these funds in 2012.
Earlier in 2017 the FCC initiated the process to award funding in a second phase of the CAF and MF processes. While the MF process is pending new information on area eligibility for subsidy, via data collection from mobile operators, the new CAF process is moving forward using existing (fixed) broadband data already on hand and filed annually via FCC Form 477.
First time the FCC will run a multi-round auction for subsidies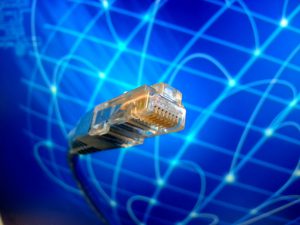 The auction will be a precursor to the larger MF-II auction, which is expected to use the same auction design. And some future auctions are expected to incorporate elements such as very large numbers of license areas – e.g. for CBRS – and the use of proxy bidders.
The objective of the auction is to find the best distribution of funding across the many eligible geographic areas. In order to do this, the auction will begin at a high level of target subsidy per area, in aggregate, much higher than the overall budget. This will presumably create demand from multiple bidders that would be able to profitably provide service at high levels of subsidy. The subsidy amount will then be reduced round by round by area down to a level where the $2 billion budget is met. The $2 billion of funding available over 10 years will be on the basis of 300,000 eligible Census Blocks, with bidding for subsidy on 32,000 Census Block Groups.
Bids at the level of subsidy offered per round, however, are also factored based on technical parameters of the service that the bidder intends to provide, for example via fiber, satellite, wireless. So each bidder has an effective subsidy value for its bid, calculated factoring in service speed and latency, with Gigabit speed and low latency having the best weighting. In other words, higher technical performance bids are favoured in considering the winners, but different technological solutions can compete with each other round by round.
Reverse Auction Process with Unique Features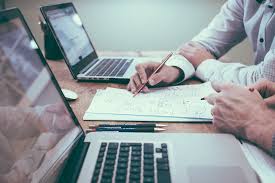 Bidders will be able to specify packages of Census Block Groups by State. Given the very large number of possible bids that can be made, the auction system will allow bids to be placed by a proxy bidder.
Basic instructions on price thresholds will be provided to the proxy bidder, that then continues to bid until those thresholds are met.
The exact details of the auction process will be subject to a "Rules" Public Notice, expected from the FCC in the near future, given that the auction is anticipated to take place in 2018.
LYA has expertise covering these important common threads in auction bidding: large auctions with many items for sale, incorporation of AI into bidding strategies with many options, programming of bidding agents, and implementation of complex auction formats such as the clock auction approach used in the FCC's 600 MHz auction. LYA also provides advanced round tracking tools for use in bid rooms supporting decision making round by round and management reporting.
Please contact LYA to secure our help with this important new auction process.