With the growth in mobile usage and the evolution to 5G and Internet of Things, the importance of having access to frequency resources cannot be understated. 5G is the new frontier and spectrum is the leading edge of the Gold Rush, and a key focus is the mid-band 3.6 GHz frequency range.
In the US, 3.6 GHz has been anointed as Citizens Broadband Radio Service (CBRS), focusing on frequencies from 3550 MHz to 3700 MHz. CBRS represents a major 5G opportunity, has attracted interest from many parties from T Mobile to Google to your local cable company, power company and others, and will ultimately be put up for auction by the FCC.
In Europe, 3.6 GHz usually means two TDD Bands – 42 (3400-3600 MHz) and 43 (3600-3800 MHz) – that are essentially expected to converge into one, or in some cases the FDD Band 22 (3400-3600). The range from 3400-3800 MHz creates the potential for a clean "swath" of new 5G capacity; up to 400 MHz depending on the state of existing usage in the band.
In some cases, military or other state services make use of frequencies in this range, as was the case in Ireland, which conducted a 3.6 GHz auction earlier this year, releasing 350 MHz of new capacity. Shortly thereafter, the Czech Republic licensed on the Band 43 portion, with two new entrants acquiring frequencies.
3.6 GHz is included in a number of ongoing consultations, for example in Spain, Switzerland and others.
UPDATE NOVEMBER 10, 2017
The 3.6 GHz range continues to build a head of steam heading to auction processes during 2018. Of note in recent developments:
RTR in Austria issued a press release following its consultation and identifying that given the importance of 3.6 GHz for 5G that it would be proceeding to an auction of 190 MHz of spectrum in 2018. Outstanding questions to be subject to further consultation are the exact nature of the auction format and the question of having regional vs. only national licenses.
ComCom in Switzerland, following the earlier consultation by Ofcom, issued a release also focusing on the importance of 5G and announcing an auction process for the second half of 2018. The auction will include 3.6 GHz licenses along with 700 MHz, 1400 MHz and 1 block of 10 MHz in the 2.6 GHz range.
Germany ran a consultation earlier this year focused on 60 MHz in the 2 GHz range and all 400 MHz of the 3.6 GHz range. Industry comments filed in September were just released by BNetzA. While the main operators clearly want access to the spectrum, there is pushback on the auction, whether to incorporate MVNO obligations in licenses and whether that there should be less spectrum reserved for regional licensing than the 100 MHz proposed in the consultation.
In the US, the FCC issued a new notice regarding revised proposals for the 150 MHz of spectrum in the CBRS band (TDD Band 48), partly addressing issues raised by T Mobile and the CTIA in their petitions earlier this year. The FCC will now make PAL licenses 10 years and is considering licensing on the basis of PEAs. No date for an auction has yet been identified.
The future for 3.6 GHz is clearing starting to take shape. Ireland was the first to issue licenses targeted for 5G on a large scale in May 2017. This showed the attractiveness of the amount of spectrum – in the case of Ireland, 350 MHz, which increased licensed mobile spectrum by 86%. And it validated applicability for 5G setting a new high water mark at €0.0378 per MHz-pop (US$0.0423 per MHz-pop), on top of which licensees pay a substantial annual spectrum usage fee (SUF). While this price is much higher than historical prices paid for fixed service, the 3.6 GHz range's former raison d'être, it is far lower than prices for conventional mobile spectrum. As has been the case with earlier "G"s, there remains hidden value in the mid band frequency ranges.
USA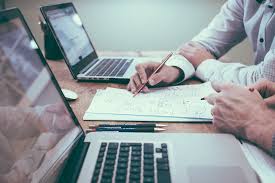 CBRS
In North America, the 3.5 GHz range is a mixture of government and military users along with legacy fixed wireless access licensees. The FCC has worked to free up 100 MHz from 3550 to 3650 MHz, labeling it Citizens Broadband Radio Service (CBRS).
CBRS will also cover the adjacent 50 MHz of Wireless Broadband Service from 3650-3700, already available for commercial operations and which will ultimately become CBRS, making for a total of 150 MHz of new capacity. CBRS is set up to be a mixture of Priority Access Licenses (PALs) and General Authorized Access (GAA) licenses, that co-exist with government/military users, orchestrated by a Spectrum Access System (SAS) to allocate the bandwidth. Essentially GAA's can access PAL capacity when it is not in use. The FCC intends to auction the PALs for three years only and in each of 74,000 Census Tracts across the US, much smaller geographic areas than have typically been used for licensing.
T-Mobile and CTIA recently petitioned for changes to the rules governing the band, notably requesting that licenses be issued for 10 years, as has typically been the case for mobile licenses, and on the basis of PEAs rather than Census Tracts. In the recent 600 MHz auction, licensing was done using Partial Economic Areas (PEAs) of which there are 416 across the US.
T-Mobile is also seeking to have a broader range of frequencies allocated to the service, and to have licenses all be PALs.
Mid-band spectrum: 3.7-24 GHz
The CBRS range ends at 3700 MHz, leaving the remaining chunk of Band 43 to 3800 MHz. The FCC published on August 3rd, 2017 a Notice of Inquiry (NOI) in order to receive comments on wireless broadband services in mid-band spectrum, evaluating bands between 3.7 and 24 GHz. One of the key elements of this NOI is to consider the range 3700-3800 MHz. The NOI considers the range up to the top of the C Band range at 4.2 GHz, but the missing piece of Band 43 is likely the most important element.
Now considering "mid band" to go all the way to 24 GHz, there are other opportunities being considered. In particular new WiFi spectrum in the 6 GHz range.
Regardless of how much Band 42-43 spectrum can be freed up, CBRS and its potential extension to 3800 MHz aligns with the middle part of the international range, creating greater opportunity for common ecosystems globally in this range.
UK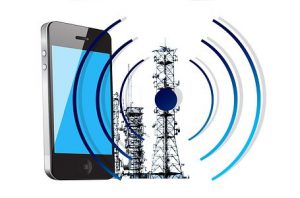 In the UK, the long awaited auction of 2.3 GHz and 3.4 GHz licenses is subject to a current consultation intended to lead to the auction process; however, it may be slowed down by legal actions. Indeed, Three UK is unhappy with Ofcom's decision on spectrum cap and has filed a judicial review before the UK courts. Three UK called for a 30% cap, whereas Ofcom decided to limit the total amount of spectrum at 37%. EE has also threatened to file a review.
Ofcom has also consulted on 3.6-3.8 GHz, along with other 5G-focused bands, notably 26 GHz and other mmWave frequencies.
Germany
BNetzA, the German regulator has had a very active year focusing on new spectrum, notably the 3.4-3.8 GHz range along with 2 GHz (1.9/2.1 GHz) and mmWave bands 26 GHz and 28 GHz, as well as the 700 MHz centre gap for supplemental downlink.
Specific to 3.4-3.8 GHz, while much of the lower portion of the range has been licensed in the past for fixed services, these licenses will be expiring in 2021 and 2022, so the frequencies can be re-purposed with that timeframe in mind. In its June 2017 consultation, it was identified that the entire 3.4-3.8 GHz range would be made available, including regional licensing and with a term to 2040.
Czech Republic
Following on the heals of the Irish 3.6 GHz auction, the Czech auction in June 2017 sold all blocks in the 3600-3800 MHz band. Two new entrants acquired spectrum, as well as two incumbents. O2 and Vodafone each won 40 MHz, the spectrum cap for current operators. New entrant PODA won 40 MHz also, while Nordic Telecom 5G acquired 80 MHz. Two participants failed to win any spectrum: Suntel Net and T-Mobile Czech Republic. The Czech government gained CZK1.02 billion (€39 million) from the auction.
Australia
On July 12th, Australia held a "tune up" event about the future use of the 3.6 GHz band. ACMA presented four re-farming options and various stakeholders presented their views on the subject: Telstra, Vodafone Hutchison Australia, SSWG Communications Alliance, and the Wireless Internet Service Provider Association of Australia INC. The decision paper on whether or not the band will move to the next stage, re-farming, is expected to be published in Q3 2017 or later.
Also of interest
Austria is currently consulting on the 3.4-3.8 GHz band. The regulator is seeking inputs for September 15th about the auction process. The consultation document discusses blocks size, technology neutrality, geographical divisions, licence duration, reserve price, coverage requirements, auction format, spectrum caps, etc.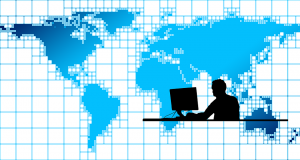 In Romania, Ancom consulted earlier in the year on a number of frequency range: 450 MHz, 700 MHz, 800 MHz, 1500 MHz, 2600 MHz and 3.4 to 3.8 GHz. An auction process is expected covering a subset of these, including the 3.4-3.6 GHz range, using the FDD band plan (LTE Band 22). In 2016, Hungary had also issued 3.4-3.6 GHz licenses for use with the FDD band plan.
After consulting on the 3.4-3.8 GHz range earlier in 2017, ARCEP in France is planning to make the majority of the band available for 5G. However, ARCEP launched a public consultation in July 2017 in which it has included a draft decision to reserve the 3420-3460 MHz portion for "superfast fixed Internet". ARCEP plans to publish its final decision shortly to allocate licences before the end of the year.
OFCA in Hong Kong launched a consultation to reallocate the 3.4-3.6 GHz range (with 3.6-3.7 GHz as a guard band) from satellite to mobile services in 2020. This would align with the planned introduction of 5G in Mainland China in 2020. Submissions to the consultation demonstrate that mobile carriers are pleased with the regulator's decision to allocate more spectrum for mobile services. However, they generally believe there should be more spectrum freed up, such as 3.3-3.4 and 3.7-3.8 GHz, 4.8-5.0 GHz and 700 MHz, as well as reduce the guard band proposed in the 3.6-3.7 GHz range to avoid interference issues. Finally, they want to be able to use the frequencies as soon as possible.
TRAI in India is consulting on auctioning the 3400-3600 MHz range along with 3300-3400 MHz. The consultation includes many other bands – 700 MHz, 800 MHz, 900 MHz, 1800 MHz, 2100 MHz, 2300 MHz, and 2500 MHz. A primary question in the consultation is timing of an auction process, given that its October 2016 auction resulted in 60% of the spectrum remaining unsold.
In Spain, a public consultation was published in July for 5G services that includes the 3400-3800 MHz band among others. The 3.4-3.6 GHz band is already awarded and could be used for 5G, with technology-neutral principles, while 3.6-3.8 GHz will be used for mobile communication starting in 2018. Questions in the consultation include the block distribution, the ideal timeline and ideal type of allocation as well as obligations to be included with the licences.
The 3.6 GHz range is rapidly becoming a focal point for new licensing activities and promises to be a key enabler for 5G. The many consultations worldwide – and the above discussion is not exhaustive – point to a potential global ecosystem based on up to 400 MHz of new frequency resources.
LYA has supported bidders in 3.6 GHz range auctions, and provides a full suite of Auction Consulting Services, including license valuations, financial modelling, software platforms, round tracking tools and in-bid room tactical advice.